Focuses on the new media community. It's a new world with new rules—a world that includes online-only media companies that perform traditional content creation functions, research and data companies, social-media businesses, news-aggregation sites, marketing-services companies that specialize in online techniques, technology providers and more.
Sponsored by:

Dedicated to the complex and highly evolved state of today's media companies, focused on both producing great print products and leveraging those print brands into a variety of other successful lines of business. Attend this track to sharpen your ability to function in the new fast-paced world of media, with new techniques in content creation, sales, marketing, production and more.
Focuses on the critical decisions faced by executives and their teams around content creation, branding and the ever expanding array of communications tools and consumer choices. All of these new options require analysis, understanding and resources devoted to new opportunities.
Your database is your most valuable asset, and your audience has always been the path to revenue—whether selling
Sponsored by: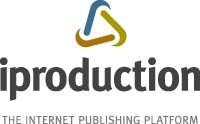 products and subscriptions or leveraging that audience for your marketing partners. The three-way relationship between media companies, marketers and the audience has become exponentially more complex, however, as each of the three participants in the community have taken on the traditional roles of the others.
Media Mashup
TUESDAY | January 8
2:00-2:45 p.m.
Integration: How to Leverage Digital Skillsets in a Traditional Company
Traditional media companies are working hard to ramp up their digital-media skillsets by acquiring non-traditional companies focusing on social media, marketing services, Web development and the like. But integrating non-traditional, entrepreneurial companies into large, established corporate cultures is a tricky business. Sit in for a look at how four of these transitions have gone, and learn what to do—and what not to do.
Speaker:
Dan McCarthy
Partner
DeSilva+Phillips
TUESDAY | January 8
3:00-3:45 p.m.
Case Studies in Transformation: How Ditching One Business Enabled a Focus on Successful New Ones
A critical element to business success is reinvention. And the essential piece of reinvention is to know when to move in a new direction: To stop applying resources to one business and shift them to another. Many companies can't successfully reinvent on the fly. Sit in and learn from two who've done it and successfully positioned themselves for a new era in media.
Speakers:
Scott Vaughan
Chief Marketing Officer
UBM TechWeb
Peter Anthony
SVP
CQ Roll Call
TUESDAY | January 8
4:00-4:45 p.m.
The Two Paths of Social Monetization: Audience and Advertiser
Social media is the media of the future. It's created great new opportunities for engagement and business development. Join our speakers for a look at hyper-successful initiatives in generating revenue from both advertiser and audience through social media.
Speakers:
Dan Blank
Founder, Principal
WeGrowMedia
Shannon M. King
VP, General Manager
Real Simple Digital
WEDNESDAY | January 9
10:30-11:30 a.m.
Pureplay Perspectives: Exploring the Dynamics and Business Models of a New Kind of Media Company
There are hundreds of online-only pureplay media companies that have emerged in the last half-decade, operating in virtually every market that traditional media companies play in. In some cases, they're your competition. In some, they're acquisition targets. In others, they're a new platform for partnerships. Sit in on a conversation with some of these new kinds of companies. Learn how they think about their markets, how they approach their product lineups, and how they feel about traditional print-based media.
Speakers:
Matt Turck
General Manager, The Slate Group
Publisher, Slate
Jim Spanfeller
Founder
Spanfeller Media Group
Sean Griffey
CEO and Founder
Industry Drive
Darren Tome
Product Director
Mashable
WEDNESDAY | January 9
11:30 a.m.-12:30 p.m.
How Venture Capital, Angel Investors and Digital Entrepreneurs Are Creating a New Industry
Venture capital is funding the creation of not just new companies, but a whole new definition of media. From social-network startups to online-only versions of traditional media, lead-gen specialists, marketing-services companies and more, VC and M&A activity reflects a bet on a hot future. Learn from a panel of VC firm investors and content creators the media future they are building, and hear what all the financial activity is telling us about the next five years. Learn how VC firms define value, what they think of companies like yours, and where you fit in a re-imagined industry.
Speakers:
Mark Edmiston
CEO
Nomad Editions
Alex Ford
CEO
Praetorian Group
Peter Stilson
CEO
Godengo+Texterity
John Suhler
Chairman Emeritus
Veronis Suhler Stevenson
WEDNESDAY | January 9
1:45-2:30 p.m.
Integrated Sales in a Three-Screen Era
The world of integrated sales is more challenging than ever, as salespeople who once sold print, then sold print plus-Web, now sell print-plus-Web-plus-mobile-plus social media. But the whole is definitely greater than the sum of the parts. In this session, you'll meet the master practitioners, and learn how they're creating packages that sell.
Speakers:
Blair Johnson
Senior Vice President,
Business Development
Cygnus Business Media
Elena Sukacheva
Vice President,
Strategy & Client Solutions
The Economist
WEDNESDAY | January 9
2:45-3:30 p.m.
Lessons From An Entrepreneurial Editor
It's easier than ever to move from "wage slave" to entrepreneur, and the journalists out there who've done that have changed the media industry. In this session, editors discuss how they launch their digital brands, how they developed their businesses and key lessons for would-be entrepreneurs and established companies alike.
Speaker:
Rafat Ali
CEO and Founder
Skift
WEDNESDAY | January 9
4:30-5:15 p.m.
Paid Content? Ad-Plus-Events? Which Model is Best for You?
Paid content has emerged as an area of rapid change and great creativity, one of the most promising and vibrant sectors in the media business. But, should you build your model on paid content or advertising as your primary revenue source? Sit in for a look at the challenges and opportunities in both models, and for tips on managing both simultaneously.
Speakers:
Kirk Laughlin
Founder, Editorial Director
Nearshore Americas
THURSDAY | January 10
10:45-11:30 a.m.
Why Paywalls and Other Barriers Are the Wrong Approach
It wasn't so long ago that the "content-wants-to-be-free" crowd owned the debate, but in the last year or so, the tide has shifted and many media companies are evaluating or experimenting with some kind of paid-content or barrier model. Learn why this latest trend may be wrong for your business.
Speakers:
Heather Holmes
Senior Vice President, Audience Development
MIT Technology Review
THURSDAY | January 10
11:45 a.m.-12:30 p.m.
Revenue Models for Digital-Only Publications
Digital-only startups are easier than ever to get off the ground. Yet, depending on digital advertising revenue alone can be a challenge. In this session you'll learn how to rapidly expand your business in events, mobile, social, marketing services and more.
Speakers:
Evan Ratliff
Co-founder, Editor
The Atavist
Brian Kelly
Editor and Chief Content Officer
U.S. News & World Report
Magazine Media Core Skills
TUESDAY | January 8
2:00-2:45 p.m.
Models for Managing Your Digital Strategy
The most important imperative for any media company is developing and executing a digital strategy. It involves a whole bunch of elements: E-commerce, paid-content, Web development, mobile and social initiatives, and more. So who directs this strategy? Sit in on a lively point-counterpoint on the management of digital development and learn the elements of a successful model for your company.
Speakers:
Peter Goldstone
CEO
Hanley Wood
Dave Iannone
CEO
Go Forward Media
TUESDAY | January 8
3:00-3:45 p.m.
How To Get Into Your Audience's Workflow
The only way to really succeed in sales is to become an indispensable part of your customers' workflow—to be such an integral part of their business, that they wouldn't be as effective—or wouldn't succeed—without you. Learn how to make that happen. Hear the four elements of turning this approach into an on the ground reality. Walk away ready to make it happen!
Speakers:
Robb Lee
Chief Marketing and Communications Officer
ASAE

Beth Tomkiw
Executive VP/Chief Creative Officer
McMurry
TUESDAY | January 8
4:00-4:45 p.m.
Best Practices in Social Engagement
Social media has emerged as an incredibly effective new channel for interacting with communities and markets, and media companies are racing to deploy all kinds of strategies for marketing, sales and content creation to engage with online communities. Hear these leaders describe what they're doing to be proactive about social engagement. Learn how to market events, subscriptions and products through social media. Hear our panelists' best practices for content distribution via social networks.
Speakers:
Chris Rackliffe
Social Media Editor,
Men's Health and Women's Health
Rodale
Tina Kelly
Director of Interactive Marketing
McMurry
WEDNESDAY | January 9
10:30-11:15 a.m.
Apps: Finding and Building Your Business Model
With all the activity around mobile, you absolutely need a plan for building apps that includes the purpose, the cost, the partner options and more. Learn how to build a strategic plan for your app initiatives. Learn what successful media companies are doing in all of these critical areas, and what they've decided is not the way to go.
Speakers:
Sam Syed
Creative Director
Popular Science
WEDNESDAY | January 9
11:30 a.m.-12:15 p.m.
Mobile Outlook: Your Strategic Roadmap
Mobile devices such as iPads are almost certainly going to be at the center of media consumption in the next decade and beyond, and because of that, you need to change your approach to content creation and distribution, sales, marketing and more to address the emergence of the "third screen." Sit in for a longer-term look at the statistics and dynamics likely in the next few years, and for some hands-on advice on how to move forward.
Speakers:
John Parsons
Principal
IntuIdeas
Jason Wagenheim
Vice President/Publisher
Teen Vogue
John Paris
Senior Director, Mobile Strategy
Time Inc.
WEDNESDAY | January 9
1:45-2:30 p.m.
Print Launches of 2012 and What They Mean for the Future of Magazines
In an age of digital media ascendency, we sometimes understate the sustained strength of print. But we can learn a lot about the direction of the industry from today's startups, and in this session, consumer-magazine maven Samir Husni, the leading chronicler of consumer-publishing launches for more than 20 years, takes you through half a dozen titles launched this year and what their business models and markets tell us about our future.
Speaker:
Samir Husni
Director, Magazine Innovation Center
University of Mississippi

WEDNESDAY | January 9
2:45-3:30 p.m.
New Ad-Management Challenge: Print, Newsletter, Web, Tablet and More
There's a saying in the industry that you lose sales not because your results are bad, but because your customer service is bad. Learn from 3 integrated sales and marketing experts not just how to build the package, but how to service the account post sale, a challenge that is exponentially more difficult when you add tablets to the lengthening menu of options.
Speakers:
Stephen Acunto
Account Manager
Popular Mechanics,
Hearst Men's Group

Jackie Ghedine
Associate Publisher
Advertising Age
WEDNESDAY | January 9
4:30-5:15 p.m.
Retooling for Growth: How Publishers Are Remaking Their Products
Reinvention is a key to success, but too often, media managers don't realize their products—magazines, Web sites, newsletters, commerce, subscriptions, content model, and events—are broken until too late. Sit in for a "been there-done-that" primer on recognizing the warning signs and reinventing for success.
Speakers:
John Whelan
Executive Vice President,
Media Division
Summit Business Media
Bruce Gottlieb
President,
National Journal Group

Stephen Davis
President
SRDS
THURSDAY | January 10
10:45-11:30 a.m.
Managing Organizational Change
With the external environment changing so fast, and new businesses, models and technologies rising and falling at an accelerating pace, it's harder than ever to keep track of what your internal structure needs to look like. Where do new positions like community editors, content strategists, and the like fit? Does the enterprise need to get larger, or do some positions naturally fade into irrelevance. Join our panel of four executive managers as they debate the future of the media company org chart.
Speakers:
Thomas Kemp
Chairman & CEO
Northstar Travel Media
Heather Farley
Divisional President, Business Information Group
Access Intelligence
Peggy Walker
President & COO
Vance Publishing Corporation
THURSDAY | January 10
11:45 a.m.-12:30 p.m.
CEO Perspectives: A Look at the Road Ahead
Managing the transformation of what were once magazine companies into fully rounded media companies, with broad, cutting edge digital social offerings combined with live events is one of the difficult transitions in the history of media. Sit in as Folio: Editor Bill Mickey and an all-start team of four CEOs from various industry sectors takes us through how companies need to evolve and what that evolution means to you.
Speaker:
Bill Carter
CEO
ALM
Paul Rossi
Managing Director and Executive Vice President
The Economist Group, Americas
Kevin O'Malley
SVP, Publisher,
Chief Revenue Officer
Elle
Content and Brand Marketing
TUESDAY | January 8
2:00-2:45 p.m.
Make Money From Your Content
In the quest for revenue growth, many publishers are discovering ways to sell more to their readers. Here, we examine how publishers are leveraging their content in a variety of ways that extract more revenues from the audience—many of these tactics may surprise you.
Speaker:
Minal Bopaiah
Editor
Subscription Site Central
TUESDAY | January 8
3:00-3:45 p.m.
Developing Content: How to Iterate and Adjust Your Strategy
Editors have always dictated the topics and coverage of a particular market, but in the digital world, audiences are increasingly shaping how content is created and deployed. The growing pool of data, social media and instant feedback are impacting content development like never before. Hear how publishers are harnessing these elements to produce content that iterates according to how it's being consumed across digital platforms.
Speaker:
Warren Bimblick
Senior Vice President,
Strategy & Business Development
Penton Media
TUESDAY | January 8
4:00-4:45 p.m.
How 'Digital Natives' Are Shaping Your Content Future
Digital audiences have broadly broken into two markets—'Digital Immigrants' who have adopted digital media during their adult lives, and 'Digital Natives' who grew up with digital technology as an integral part of their daily lives. The latter group has a growing influence on how content is being produced and measured. And in this session, you'll learn the very real differences among both groups and how content needs to be specifically changed to accommodate the digital native.
Speakers:
Betsy Frank
Chief Research &
Insights Officer
Time Inc.
Barry Martin
Executive Director,
Research & Insights
Time Inc.
WEDNESDAY | January 9
10:30-11:15 a.m.
Online Video: A Re-Energized Channel
Google overhauled YouTube to reflect a broadcast model with channels, and publishers quickly got on board. Other publishers are launching dedicated, video-based destination sites. Still others continue to ramp up production on their own sites. All signs point to a reinvigorated video opportunity, so sit in for specific, vital advice on selecting what strategic approach makes sense for your brand, and how to successfully plan and execute your video business strategy.
Speaker:
Josh Silberstein
CEO
Health Guru Media

Jeff Bauer
Chief Product Officer
Spanfeller Media Group
WEDNESDAY | January 9
11:30 a.m.-12:15 p.m.
Conferences, Meet-Ups, Mixers and Summits: Small Events with Big Impact
Next to digital, live events are the "other" fastest-growing revenue segment—yet they command better margins and, in many cases, a bigger slice of the pie. If big tradeshows and expos are not part of your model, you should still be involved in events. Thought-leadership summits, experiential events and more can add up to significant business. They build engagement with your market. And they provide marketers with something display ads can't offer: direct access. Learn from two of the leaders in small events how they do it and what you need to know to make it a success.
Speakers:
John Amato
Vice President, Publisher
Computerworld
Steve Clemons
Washington Editor at Large
The Atlantic
WEDNESDAY | January 9
1:45-2:30 p.m.
In-House App Development Strategies
Big publishers have the R&D budgets to throw money at app production as they "experiment" their way into finding a model that works. Many publishers don't have that luxury. Hear from independents that have found a compelling business case for an app and success with limited resources—and how app deployment strategies are different when streamlining resources is key to achieving strong ROI.
Speaker:
Gerald Farro
Digital Publishing Business Development
Adobe
WEDNESDAY | January 9
2:45-3:30 p.m.
Best Practices for Creating a Multiplatform Marketing Program
Your brands are now published across a variety of platforms with new business models and new audiences attached to each of them—and they're evolving right before your eyes. Zeroing in on the most effective marketing tactics for each one can be a confusing and overwhelming process. Join us for this session as we isolate best practices for marketing content brands across platforms; understanding the audience segments and how optimize your resources accordingly.
Speaker:
Gene Fedele
Senior Vice President
UBM Design
WEDNESDAY | January 9
4:30-5:15 p.m.
What's Next in Marketing Services: A Look at Digital & Social Integration
A big part of the burgeoning marketing services market right now is digital and social integration. A custom content program nowadays inherently needs those components. Yet, these tend to be very nuanced and difficult to execute on. In this session, we'll examine how your marketing services team can be set up to seamlessly deliver on these elements.
Speakers:
Andrew Gaffney
President
G3 Communications
Scott Gentry
Director of Business Development
Access Intelligence
THURSDAY | January 10
10:45-11:30 a.m.
How One Brand Built a Big Business in Custom Video
Publishers have long been leveraging digital video to build website engagement and traffic. And one natural extension of that is to create custom video content for sponsors and advertisers. Done right, sponsored videos can be valuable content for your visitors as well as a lucrative new business opportunity for you. Here's how one publisher made it work (and you won't have to stay up late or pay $19.99 in four easy installments).
Speaker:
Chad Zimmerman
Co-Founder, President and COO
STACK Media
THURSDAY | January 10
11:45 a.m.-12:30 p.m.
The Past Present and Future of Publishing: Actionable Advice for a Technology in Transition
Consumer Reports has been doing digital paid content long enough that it's seen the "fad" circle back at least a few times now. Hear how CR's model has evolved over the years and what editorial director Kevin McKean thinks of the latest paid-content efforts among publishers.
Speakers:
Bob Sacks
President/Publisher
Precision Media Group
Data, Sales and Audience Monetization
TUESDAY | January 8
2:00-2:45 p.m.
Building Audiences Across Platforms
You have your print readers, your website visitors, your app audience and live event attendees. If you're like most publishers, the overlap across these platforms varies wildly. However, some publishers have cracked the code in drawing customers further into the product pipeline through aggressive data collection and reporting. Learn what they've done and how they do it.
Speakers:
Michela O'Connor Abrams
President & Publisher
Dwell Media
David Schankweiler
CEO & Founder
Journal Multimedia
Ronen Ben-Dror
Director, Client Relationship
Blue Valley Telemarketing
TUESDAY | January 8
3:00-3:45 p.m.
Is Social Media Leaving You in the Dust? Why You Need to Rethink Your Circ Model
Magazines are the stagecoaches of yesteryear. In order to succeed in an era of two billion social media users and free-flowing content, publishers must rethink and restructure their businesses at every level. Distribution is no longer about the mailman, it's about network effects, sharing, and the fluid channels of social media. The opportunity is a proliferation of revenue channels and readers, empowering publishers in ways they still cannot imagine. This session identifies new avenues of growth for content professionals and details how to achieve success in the social media world.
Speaker:
Steve Ennen
President and Chief Intelligence Officer
SocialStrategy1
TUESDAY | January 8
4:00-4:45 p.m.
Social Analytics: What to Measure and How to Act on It to Drive Growth
With so many platforms to pick from, readers can access content in multiple ways. But how should you be measuring your social media traffic and engagement, and what tools should you be using? We'll examine which social measurement tools work most effectively, and share what you need to do with the information once you get it.
Speakers:
Scott Cherkin
EVP of Product and Business Development,
Complex Media
Lisa Brewer
Director, Digital Audience Development
Style & Entertainment Group,
Time Inc.
WEDNESDAY | January 9
10:30--11:15 a.m.
Using New Platforms and Brand Extensions to Create Audience Revenue
With the proliferation of tablet devices and mobile consumption, being on multiple platforms is essential. Creating custom apps, leveraging archives to be repurposed for sales and pairing face-to-face events with new launches—those are just a few ideas we'll discuss in this session focused on driving higher audience revenues.
Speakers:
Kate Kelly Smith
SVP, Publishing Director &
Chief Revenue Officer
House Beautiful
Kimberly Lau
Vice President & General Manager
The Atlantic Digital

WEDNESDAY | January 9
11:30 a.m.-12:15 p.m.
How to Supercharge Your E-Commerce Strategy
The array of approaches to building out an e-commerce business can be dizzying. Avoid making the wrong move, avoid anemic sales, avoid sinking money into a sluggish business. Hear how to sort out the logistics of creating an e-commerce platform, and how to harness the best strategies for maximizing one that's already in place.
Speakers:
John Pal
Senior Vice President, eMedia, Marketing & Audience Development
CFO Publishing
Tim Boswell
Director of Transactions
Time Out North America
WEDNESDAY | January 9
1:45--2:30 p.m.
Paid Online Content: A Real World Look at How the Metered Model Works
Paid content is one of the fastest moving and most interesting areas of media. One popular approach is the metered model, where repeat visitors are eventually asked to pay. Here's a look at the best practices in the space, and who's doing what that's working best. We'll look at different metered websites, examine the revenue models behind them and reveal what publishers have done to tweak the model's performance.
Speakers:
Steven Brill
Co-Founder
Press +
Gordon Crovitz
Co-Founder
Press +
TUESDAY | October 30
2:45--3:30 p.m.
The "Multipler Effect" on Cross-Platform Ad Sales
Even though we live in a multiplatform media world, we sometimes forget that cross-media efforts can perform much better than a single type on its own. Research from Outsell has quantified the 'multiplier effect' of a multiplatform effort. In this session analyst Chuck Richard will share Outsell's data and provide specific takeaways and best practices for creating cross-media campaigns.
Speaker:
Chuck Richard
Vice President, Lead Analyst
Outsell Inc.
WEDNESDAY | January 9
4:30--5:15 p.m.
Assembling Tablet Metrics that Support Sales
The 4As, the MPA and the auditing firms are working toward better defining and standardizing audience and engagement metrics for tablet ad sales. In this session, we'll review where the industry is currently at with those efforts, how publishers are pitching tablet magazines in the meantime, and what it will take to get marketers on board more quickly and in a bigger way.
Speaker:
Pat DePirro
Global Head of Digital and Mobile Sales
Bloomberg Businessweek
Eric John
Vice President of Digital Services
Alliance for Audited Media

Rich Murphy
SVP of Audit Operations
BPA Worldwide

THURSDAY | January 10
10:45--11:30 a.m.
How to Use Twitter to Create Engagement and Drive Revenue
Individuals that follow your brand are extremely valuable—they're telling you they want to consume the information you have, as it happens. Since this audience is engaged and eager, you need to find out the best ways to turn a Twitter follower into a paying customer.
Speakers:
Brian Madden
Executive Director of Social Media
Hearst Digital Media
Christie Griffin
Digital Director
Fitness
THURSDAY | January 10
11:45 a.m.--12:30 p.m.
Creating an IT and Marketing Partnership Strategy to Leverage "Big Data"
You've made a huge investment in building a centralized, integrated database, but with that comes the process of managing and interpreting huge amounts of data, not to mention navigating fundamentals such as operational clashes between IT and marketing. Hear how publishers have overcome their data management and reporting hurdles, as well as marketing ones, to leverage their database for significant audience growth and sales.
Speakers:
Frank Cutitta
CEO
Center for Global Branding