TUESDAY | January 8
5:00 – 6:30 p.m.
Opening Reception
Sponsored By:

You've made it to MediaNext and you're ready for a couple of days of learning, networking and having fun in New York City. Kick things off with a bite and a cocktail and mingle with hundreds of fellow magazine-industry peers. It's casual, it's fun and it's the perfect way to get things started. We'll see you there!
WEDNESDAY | January 9
9:30- 10:30 a.m.
Technology Test Drives
These incredibly valuable mini-workshops feature some of the smartest magazine-industry suppliers on the planet, offering an interactive, visual and hands-on demonstration of the ways in which their products and services can help you drive your business. Gain insights and knowledge gleaned from hundreds of clients and get great ideas to take back to your business.
WEDNESDAY | January 9
5:15 – 6:45 p.m.
Networking Mixer
MediaNext's second main day is action-packed from start to finish, which is why our attendees enjoy the end-of-day networking reception. Talk shop with industry peers, hook up with current colleagues and meet the best this industry has to offer across the supplier spectrum. Grab a cocktail and just relax. It's a great way to end the day!
THURSDAY | January 10
Sponsored By: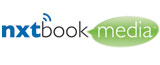 6:45 – 8:00 a.m.
New York City Fun Run
Choose from 3 runs – 3 miles fast, 3 miles slow, or 5 miles fast. Run with a knowledgeable guide where you can see and learn aboutthe hidden New York City as you pass some of Midtown Manhattan's leading attractions. We'll get you exercised and back in plenty of time for the opening keynote! Free to all registered attendees, Click here to register.